100% Pure & Luxury Pashmina and Cashmere Shawl Producer In Nepal
Welcome to Om Cashmeres, a premium cashmere manufacturer in Nepal. We have been in the industry for over 21 years and are dedicated to crafting high-quality cashmere products.
Our journey began in 2001 with a vision to provide the world with the best quality cashmere products, and we have been thriving ever since. Over the years, we have mastered the art of cashmere weaving, knitting, hand embellishment (embroidery design) other hand techniques that allow us to create timeless, premium and exquisite designs.
Our cashmere shawls are highly sought after by customers in the textile industry. We only use the finest quality cashmere and pashmina fibers in our products. Our manufacturing process is rigorously controlled from start to finish to ensure that every shawl meets our high standards of quality. We employ specialized techniques and machinery to weave the fibers into durable and long-lasting fabric. We are proud to have achieved several industry certifications and standards for our manufacturing processes.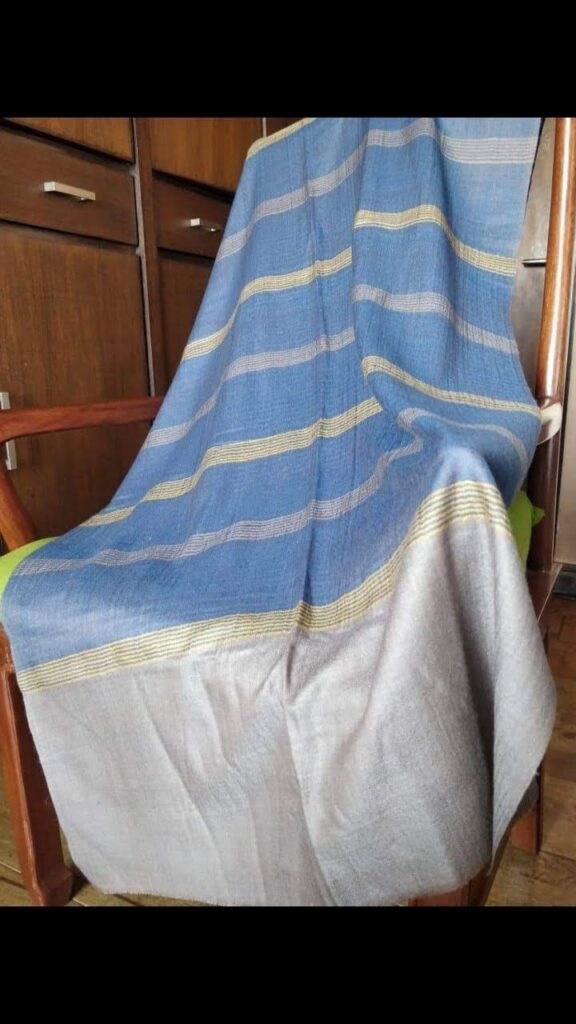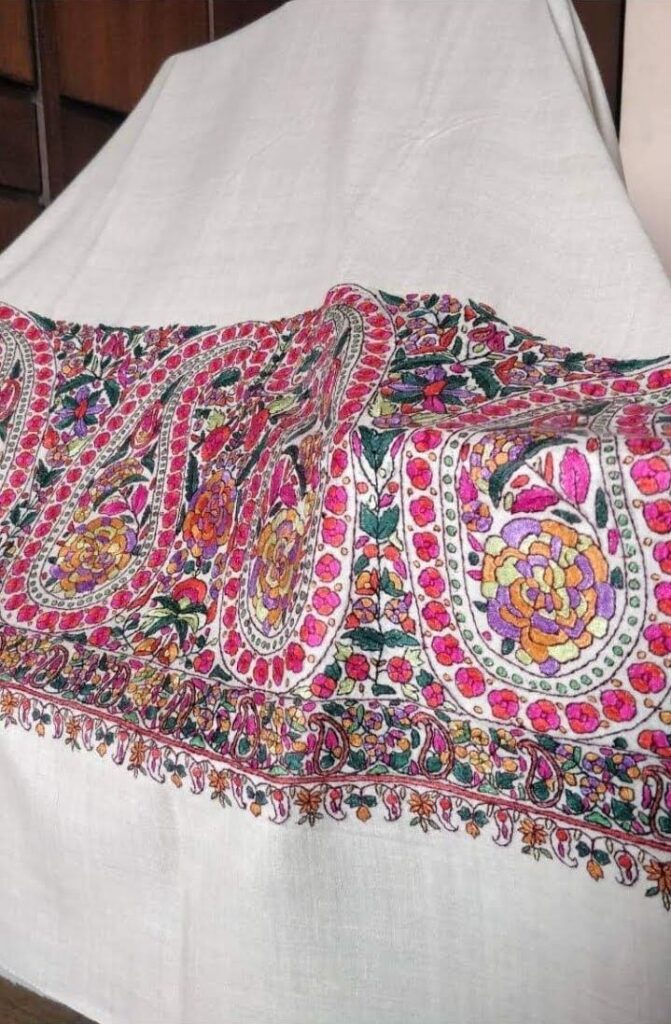 At Om Cashmeres, we strive to provide the best services to our customers. We offer a range of services that cater to the needs and preferences of our clients. Our services include custom designing for clients or bespoke service, white labeling or private labeling, delivery to all over the world, and other services.
We understand that each client has unique preferences and requirements when it comes to cashmere and pashmina shawls. Therefore, we offer customized shawl designing services to cater to individual needs. Our team of skilled and experienced designers works closely with each client to bring their vision to life. We take pride in creating shawls that reflect the client's style, taste, and preferences.
We use only the highest quality cashmere and pashmina yarn sourced from Nepal and India to ensure that our shawls are of exceptional quality. Our shawls are handcrafted by skilled artisans who have perfected the art of weaving, embroidery, printing design, handcrafted design, and other techniques to create unique and beautiful designs.
White Labeling OR Private Labeling
Om Cashmeres offer white labeling or private labeling services for cashmere and pashmina shawl to our clients. This service allows our clients to sell cashmere shawl under their brand name, giving them the flexibility to expand their product range.
Timely Delivery
Om Cashmere's offers delivery services worldwide. We understand the importance of timely delivery, and therefore, we ensure that our products reach our clients on time. We have a robust logistics network that ensures that our products reach our clients' doorstep safely.
Sustainability
We take sustainability seriously and make sure to use natural colors and keep sustainability in mind always. We believe that we have a responsibility to protect the environment, and therefore, we take measures to minimize our impact on the planet.
Cashmere Shawl: Types & Design
Classic Solid-Colored Shawls
Traditional solid-colored shawls, such as neutrals (black, white, gray), earth tones (beige, brown), and pastels (light pink, baby blue), are always in demand. These timeless options cater to a wide range of preferences and can easily complement various outfits.
Patterned Shawls
Buyers often look for cashmere shawls featuring elegant and sophisticated patterns. Paisley, floral, geometric, or abstract designs are popular choices. These patterns add visual interest and make the shawls stand out.
Tartan and Plaid Shawl
Tartan and plaid patterns have enduring appeal, particularly in North America and parts of Europe. Buyers in these regions often appreciate cashmere shawls that incorporate classic tartan or plaid designs, which convey a sense of heritage and style.
Embroidered Shawls
Shawls embellished with delicate embroidery are highly sought after by buyers who appreciate intricate detailing. Floral motifs, intricate borders, or subtle embellishments add a touch of elegance and luxury to the shawls.
Oversized Shawls/Wraps
Large-sized shawls or wraps are favored by buyers looking for versatility. These shawls can be worn in multiple ways, such as draped over the shoulders, wrapped around the neck, or used as a cozy blanket during colder months.
Lightweight and Travel-Friendly Shawls
Cashmere shawls that are lightweight, compact, and easy to carry are popular among buyers who value convenience and functionality. These shawls are ideal for travel and can be easily packed in bags or suitcases.
Seasonal Shawl
Buyers may specifically request shawls suitable for different seasons. For example, lightweight and breathable shawls for spring and summer, and thicker, warmer shawls for autumn and winter.
Custom Designs Shawl
Some of our buyers may prefer exclusive designs tailored to their brand or customer base. Om Cashmere collaborate with them to create unique patterns, colors, or combinations could be beneficial in such cases.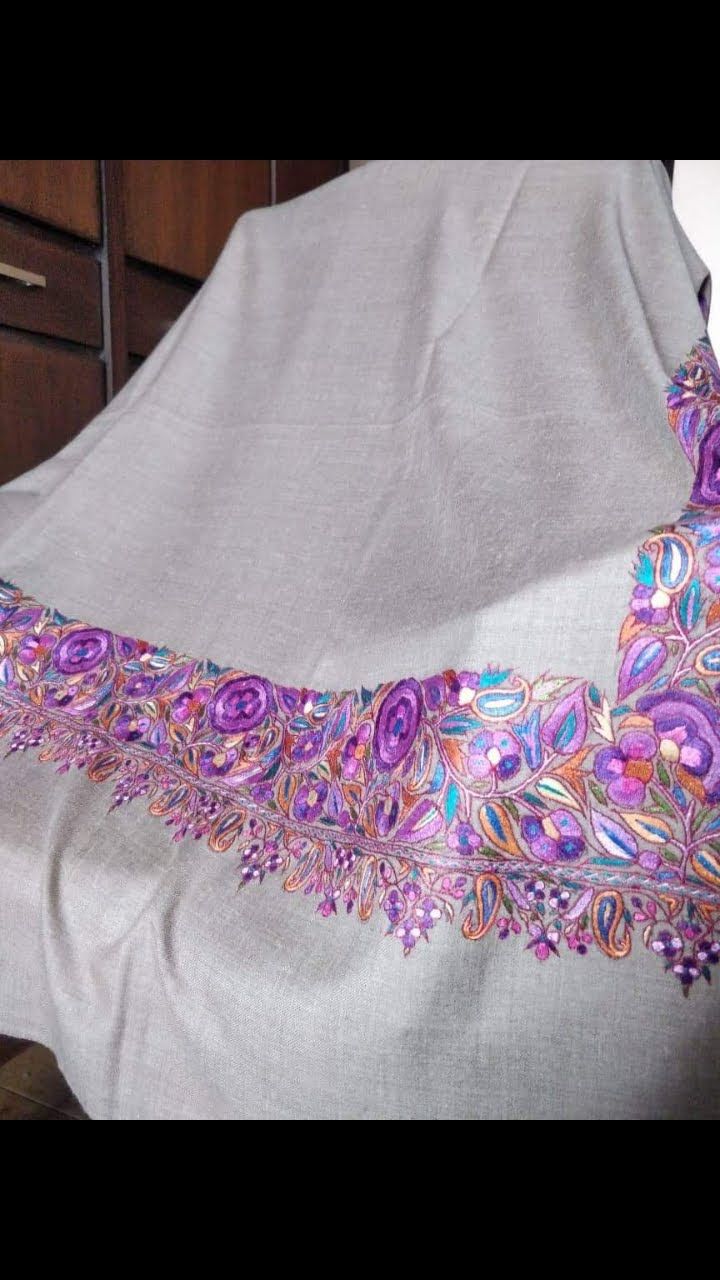 Check Out Our Cashmere Shawl