The Idea Of Cashmere Factory in Nepal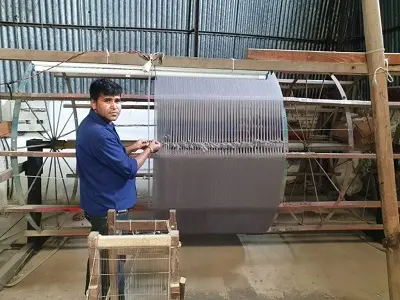 Whilst working in the Cashmere industry, Mr. Vinod Sharma and Mr. Ravindra Giri, recognize the potential it owns. They found the cashmere (Kashmiri) products authentic, attractive, stylish, warm, and magnificent. They realized that people will love the warmness of this product and use it as a style statement to enrich their fascinating personalities. As both of them were admirers of the product and were aware of its richness, they came up with the idea of partnership in this tremendously growing industry. Since 1997, Om Cashmeres has been serving this wealthy product to its end-user with the help of distributors/shopkeepers.
The journey of success is never easy, but it is always worth it. After being prepared with abundant knowledge and process, both initiated the riveting journey by establishing the manufacturing company in 1997. The Indira Gandhi Priyadarshini Award (2012) and Mr. Ravindra Siri established the cashmere and pashmina clothing and textile manufacturing company in India and Nepal. Through their diligent attitude, shortly they started exporting their products globally to 20+ countries. It was not an overnight success, but it is an ongoing adventure journey.
How Production of Cashmere and Pashmina Apparels Started?
We are sure after reading this inspiring and real story you are eager to know about the process. we follow to deliver you the opulence product. Our experts carefully choose the raw materials from Mongolia cashmere goat and Nepal's Chyangra goat, while following the sustainable procedure to obtain them. The Yarn is SGS tested and 15.5 micron cashmere wool is used.
While manufacturing the cashmere products/garments, we use 1 ply to 28 ply for making the end product thicker which eventually leads to good quality and additional warmness.
Subsequently, the materials are taken care of with affection during the further process. After gathering the processed materials we start producing different kinds of apparel. Our approach while designing the garments are a blend of handmade and machine-made. We believe in utilizing various techniques to get the maximum benefit from the obtained material to serve our clients with superlative quality.
Our Products and Services
We understand that diverse people have diverse choices and preferences. Every individual has their unique style statement and we highly appreciate that. Having said that, we have wide-ranging products and designs. We have abundant garments that include stoles, scarves, shawls, blankets, sweaters, poncho, jumpers, hat, cap, and gloves, etc.
The reason our products are in high demand is because of our work towards enhancing our trending designs, constantly. We use divergent techniques to bring out the best designs. We enhance our products through respectful approaches and traditional nepalese hand made techniques that include hand knitting, machine knitting, weaving, hand stitching, hand embellishments, and stencils printing.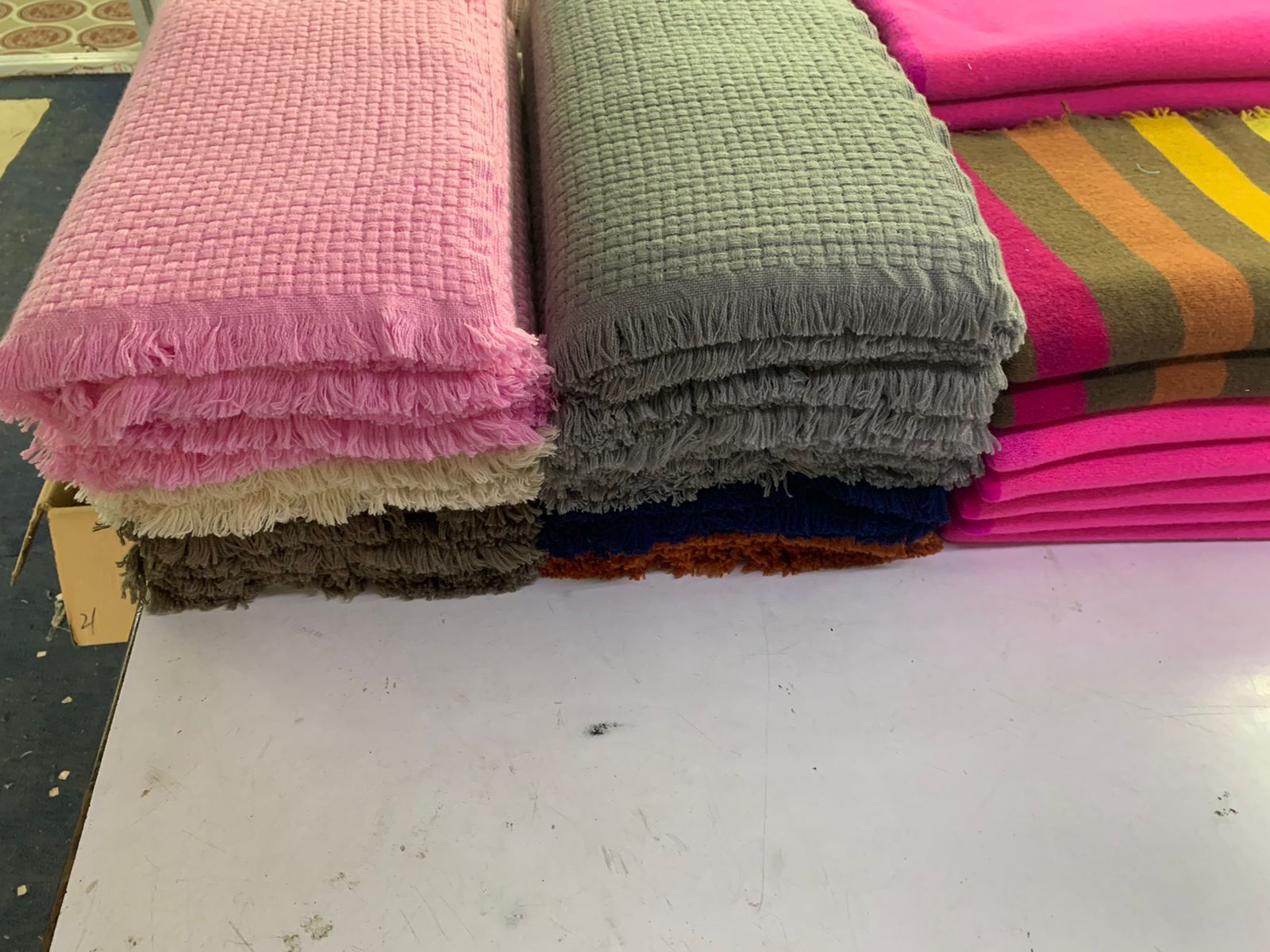 Our Mission
Our mission is to provide our clients 100% pure, genuine, and original, authentic Cashmere and Pashmina products. We want our clients to get the benefits of this natural product. Our motive is to serve our clients with original, warm, beautiful yet stylish products of Cashmere and Pashmina.
Vision
Our vision is to provide knowledge and advantages about authentic Pashmina and Cashmere products to the world. Making them realize the benefits that the product brings to the table.
Values
Authenticity: We believe in being authentic and providing authentic and pure cashmere products.
Quality: Cashmere and Pashmina are known for their quality, but, to bring forth the real quality is something we thrive for. The prominent quality and its richness is the reason for high demand among our clients/customers.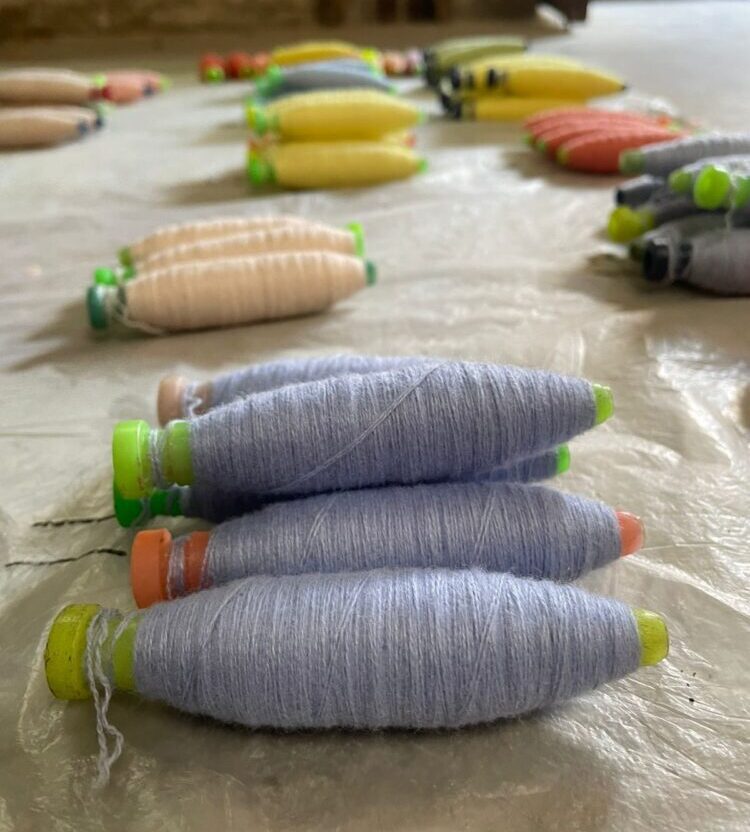 Respecting diversity: We can see diversity in nature, and we respect our nature and its diversity. We use varied approaches for manufacturing our products. We follow various techniques to design the abundant for clients.
Simply Stylish: In this era, being stylish adds more confidence to an individual's intrigued personality. Invariably, we are SIMPLY STYLISH!
Professional and Friendly Service: We provide our services professionally while being friendly with our clients. We give comfort to our clients through our products and services.
Environment Friendly: We follow the safe procedure for obtaining Pashmina and cashmere.
Reaching Globally: We want to share this benefit with the world and hence we are consistently working towards establishing and enriching our relationships with the clients.
Thanks for your precious time, we respect and appreciate it. After knowing about us, what do you feel? We think you should stop thinking and start going through our variety of attires. Choose your favorite one and order the one that enhances your eternal beauty. Connect with us via mail or call. We are eagerly waiting to deliver you our opulence products and services.